Greetings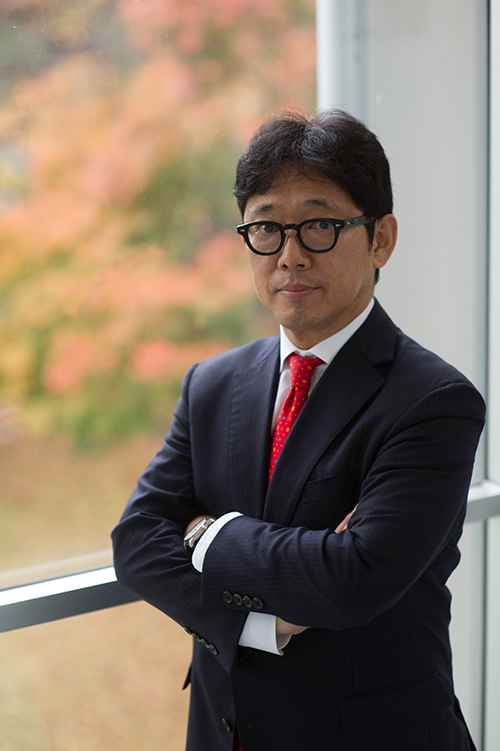 A pioneering platform of knowledge and action that drives open innovation
The Keio Research Institute at SFC strives to be a leading hub where innovation is brought through synergy of knowledge from inside and outside of Keio University Shonan Fujisawa Campus (SFC) and a bright future is created.
Since its establishment in 1990, SFC has advocated for its purpose as "a campus that can design the future." Without adhering to conventional academic fields, and by setting the core goal of "identifying problems and finding solutions," SFC has conducted a reorganization of knowledge. The campus has become a place where bountiful and varied practical wisdom is brought into existence, as though it has been colored by all kinds of flowers blooming at once.
Amongst this activity, the Keio Research Institute at SFC started its journey in 1996. In conjunction with various researchers from industry, government and academia?from Japan and abroad?it has contributed as a platform to promote a dynamic synergy of knowledge and to bring open innovation. At present, the SFC Research Institute boasts more than 30 "Laboratories" and more than 20 "SFC Research Consortiums." We have overwhelming experience and achievements with this kind of creation of cutting edge knowledge through collaboration with industry, government and academia. Every year at the "Open Research Forum (ORF)" the results of research are presented to the public and we continue to evolve.
Furthermore, we have a comprehensive system to provide both material support and moral support for business incubation. The Keio Fujisawa Innovation Village (SFC-IV) provides entrepreneurs and start-ups with office space and support for generating a diverse range of businesses.
As a result, we have turned out a great and varied number of entrepreneurs in both commercial and nonprofit fields.
There are a variety of measures like this in place in order for SFC to contribute to society with the results of research. We surely can say that a culture is being nurtured where the interesting ideas, which are necessary for innovation, can be shared.
In section 12 of "An Encouragement of Learning," Yukichi Fukuzawa argues: "The essence of learning lies rather in its practical consequences, without which learning is still ignorance." By holding the intention to "demonstrate by actions" and "create history to define the future," we are striving to create learning with a practical application. With unchanging will in the face of continuous change, we are challenging with all our effort to build a bright future together. We look forward to your continued understanding and support.
Yoshinori Isagai
Executive Director
Keio Research Institute at SFC