<<Taikichiro Mori Memorial Research Fund>>
Research achievement report
Name of the Research Leader

: Balt

Suvdantsetseg

Name of the Research Project:

Assessing tourist satisfaction in relation to attractions and ecotourism sustainability in the Five sand, Mongolia

Affiliation:

Graduate

School

of Media and Governance

Type of Program:

Doctoral Program

Student Year:

3

rd

Email Address

: suvdaa@sfc.keio.ac.jp
Acknowledgement
I would like to express my deepest gratitude to committee of Taikichiro Mori Memorial Research Grant for granting this opportunity to support my research survey in the field area, during 2010-2011. This foundation was supported the research expedition expenses and other necessary items expenses that it given me great honors to recollect the datasets and to do field survey which was very important for my doctoral thesis and research opportunity.
2011/02/15
Research objective:
The main purpose of this study is to clarify the sustainable ecotourism indicators in relation to satisfaction levels of eco-tourism planning in the project site of Five Sand sanatorium. The survey goal is to observe the differences of sanatorium services and ecotourism, how it is managed or how the community mechanism works, and how visitors satisfy it which are necessary to monitor for the future development of tourism in the research area.
Research background:
Ecotourism is one of important supports for local and national sustainable environmental and socio-economical development. A key area for ecotourism development in Mongolia is the "Five Sand" kidney sanatorium that was established in 1979, in the Biger village, Gobi-Altai province of Mongolia. Since, it has been servicing to patients who having kidney deficiencies using natural resources of sand baths and their environment. This sanatorium is urgently important for the national health management. However, in the recent years, with the increasing popularity and publicity of natural treatment, not only patients but also visitors have been rapidly increased in the sanatorium for its treatment result and nature, during peak period of two months.
Much of the visitor's growth has leading cause of problems such as high density on the one point, unplanned visitors trouble for little capacity of sanatorium. Moreover it may affect negatively for the local unique landscape structure, exploration of natural resources, local nomadic lifestyle and social or environmental issues so on. Therefore this project conducted in the project site to support decision making on wide range solution of environmental, economic and social dimensions by ecotourism opportunity which including creation of economic support, alternative programs and activities, minimize the negative aspects, and conservation awareness on sand dunes for patients, visitors and locals for the future generation. Under such situation, Biger village accepting a concept of community based ecotourism that based on the Five Sand sanatorium which mean is suppose the not only eco treatment for patients but also serving eco-tour for tourists managed by local communities. A key outcome of tourism satisfaction that will influence future tourism intentions for both short and long term revisits visitors.
Research methodology
<![if !vml]>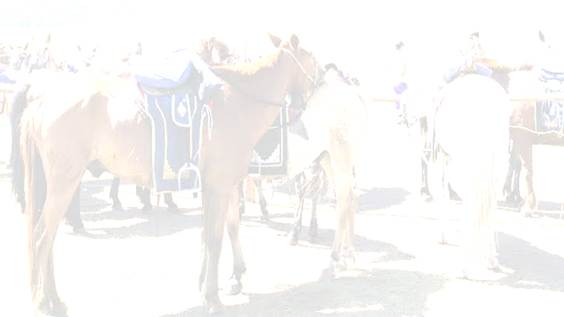 <![endif]>Study area: The Biger district is situated one of the famous Mongolian Gobi, in the south western of country that is largely remoteness area from centralization of economic and population centres. It is covering area of 3730 square kilometre including steppe, valley and mountains, sheltering 2249 inhabitants, and 91700 populations of livestock which is undeveloped due to urbanization.
Twenty four percentage of population is living in the town centre where residents working for office works and the most of residents are taking pastoral industry in neighbouring centre and in the remote area. In Biger district animal husbandry, agriculture farming and informal mining(2009) are remain the main occupations for more than 25 % of the population, all relying on the use of natural resources.
The main attractions are the beautiful mountains, rocky art hills, untouched landscape free from urbanization, rich streams and vegetation covered valley, useful of natural sand dunes, indigenous population with livestock's and Gers, and some of area still lived off land which are enhance the visual value of the area viewpoints.
Field survey:
Tourism satisfaction is a key determinant of future intentions for the ecotourism development that is identified by the tourist's impression of destination image, recreational opportunities, emotional connections between tourists and destinations. Therefore, we would like to conduct with visitors to hearing their opinions on tour management and their satisfaction on attraction through we will improve and monitor the facilitation management to achieve the project program in the case point. This year, field work held on 1 July-25 July, 2010 in study area that will be validating carryout maps, collecting the questionnaire on tourist satisfaction and doing interviews with visitors, local residents, patients and governors. Destinations (scenic spots) were selected 13 main locations from 10 to 170 kilometers of distance away from Five Sand sanatorium which have stored historical, cultural and natural beauty as means to satisfy the ecotourists. To select these sites based on locals information and previous studies in the study area. We are prepared a tour manual based on the previous year's study that planned to doing 7 days tour in the project area. During the trip we are sending questionnaires to the visitors that can evaluate their satisfaction that it is can be acceptable for the ecotourism development.
We conducted interviews with a numbers of experts working in the provincial and local government who are related to ecotourism developer in the study area. We made face to face workshop between researchers (professors and assistants), and local governors, sanatorium proponents, doctors, patients, visitors and local settlements at the Five Sand sanatorium. The open discussion contains the sanatorium background and service quality, policy establishment for ecotourism services, available alternative activities for visitors, sanatorium and pastoral environmental conservation, and herd's livelihood improvement or locals' participation which connected with ecotourism development. Moreover, we collected more information's using self-administrated questionnaires for visitors and patients who staying in the sanatorium at the time and herds who are living near from sanatorium and other areas.
Data management and process: Study methods included field observations, data collection and evaluation, using a SWOT (strengths, weaknesses, opportunities and threats) analysis and Chi-square cross-tabulations. Field observations, informal interviews and questionnaires yield data on tourist satisfaction and ecotourism sustainable potentials. Information was collected using a questionnaire with open-ended and closed questions to guide face-to-face interviews between researchers and tourists at the main camp of Five Sand sanatorium. These data sets was creating in SPSS 10.0 statistical software and Excel (DOS) environment. The SWOT analysis employs to evaluate the current situation that focusing on thirtee n destinations in near sanatorium. The analysis is doing the determination of opportunities, threats and strategic suggestions that will present for ecotourism planning. In this way, understanding of elements, process and practice of local institutions is gained in order to determine appropriate interventions. Data analysis will do on SPSS 10.0 using Chi-Square cross-tabulations to establish factors influencing tourism satisfaction and sustainability indicators. In this stepwise analysis, we can be assessing the ecotourism sustainability indicators.
The expected result: This study can carried out the ecotourism resources maps on naturalness, biodiversity, cultural & historical heritage, landscape ecology, and humanity & accessibility but also defined available alternative activities using multi criteria participatory assessment. In the context of Biger village, ecotourism will be fashioned by sand sanatorium setting with the presence of natural and traditional culture activities that is politically candidate for the ecotourism development. The main attractions are beautiful mountains, rocky art hills, untouched landscape free from urbanization, rich streams and vegetation covered valley, useful of natural sand dunes, and indigenous population which traditionally with livestock's and Gers, and some area still lived off land which are enhance the visual value of the area viewpoints.
The Biger village could offer many of interesting activities such as wetland discovery, wildlife watching, hiking, mountaineering, horse riding, domestic farming, animal husbandry, hostelling, sand adventures and historic or culture tours within wilderness trail, staying in natural camp, studying about flora and fauna, simple bush walking, and animal behavior studies. These activities are mostly focused on environmental education, economic generation, leading public awareness, and giving traditional and cultural experiences for visitors and local residents. However, in this village, the most adoptable tour activity is agriculture oriented domestic farm tour that including the nomadic rural activities of making dairy products, milk products and soft drinks and also picking and testing domestic fruits of small apple and wine apples with local wineries and cooking with traditional food which covers lot of local culture exchange. In many respects, Biger region appears to have many of the attributes needed for the successful ecotourism development.
We had planed a first eco-travel trip to the study area for developing the ecotourism based on result of this research that was started from July 2010. You can see the trip brochure from here.
Finally: The results of these studies were presented in the several international conferences of the 4th Annual International Conference on the Application and Development of Geospatial Technologies in Mongolia entitled by Ecotourism development planning in the Biger soum of Gobi-Altai province, Mongolia and Mongolian journal of Onosh (N3, 47) entitled by Inventory of the soil properties for sanatorium treatment: case study of Five Sand sanatorium, Mongolia which were good practical experience and scientific skills to write an academic research articles and Ph.D thesis.