xSDG Laboratory
Objectives
Sustainable Development Goals (SDGs) are international goals for 2030 adopted by the United Nations General Assembly in September 2015. These SDGs were established to transform our world to a sustainable global society under the pledge that "no one will be left behind". One of the characteristics of SDGs is universality, and efforts from every country and major entity are expected regardless of being a developed country or a developing country. For example, correlating SDGs with various activities around the world (such as efforts conducted by private corporations & local governments, consumption & investment activities, IoT, etc.) has the potential to realize truly sustainable growth.
The xSDG Laboratory aims to conduct transdisciplinary research and utilize SDGs as an approach to resolve issues in diversified and complicated societies, and actively publicize results through publications, websites, etc.
Outline of Research Activity Plan
Explore possibility of joint research projects through workshops, etc. targeting companies and organizations
Collaborating with companies through educational activities (for example, establishment of endowed chairs)
Promotion of research consortium "xSDG Consortium"
Publishing information through websites, SNS, symposiums, and publications
Establishing an "SDG repository" that analyzes research activities at the SFC from the perspective of SDGs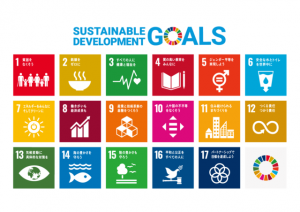 xSDG Laboratory supports the SDGs.
Researchers, managers and professors
Norichika Kanie

Director

Professor, Graduate School of Media and Governance
Keisuke Uehara
Associate Professor, Faculty of Environment and Information Studies
ICT technology & SDGs
Fumitoshi Kato
Professor, Faculty of Environment and Information Studies / Dean, Graduate School of Media and Governance
Local revitalization & SDGs
Tarek Katramiz
Project Assistant Professor, Graduate School of Media and Governance
Hiroko Kuniya
Project Professor, Graduate School of Media and Governance
Shinya Sakuma
Project Professor, Graduate School of Media and Governance
Local government & SDGs
Cosmo Takagi
Project Research Associate, Graduate School of Media and Governance
Local government & SDGs
Hiroya Tanaka
Professor, Faculty of Environment and Information Studies
Digital fabrication & SDGs
Masatoshi Tamamura
Professor, Faculty of Policy Management
Local revitalization & SDGs
Sachiko Tsukahara
Associate Professor, Faculty of Environment and Information Studies
Index & SDGs
Tomoyuki Furutani
Professor, Faculty of Policy Management
Statistics & SDGs
Jun Murai
Distinguished Professor
IoT & SDGs
(Advisor)
Masahiro Kawatei
 Global Compact Network Japan, Leader, SDG Taskforce
Kazuhiko Takemoto
 Project Professor, University of Tokyo Institute for Future
Initiatives / Secretary General, SDSN Japan
Tokutaro Hiramoto
 Associate Professor, Kanazawa Institute of Technology Representative,
KIT SDGs Center
Soichiro Moridaira
 Professor Emeritus, Keio University